Welcome
Hello and welcome! Here you will learn all about my picture books for children -- what inspired them, and how you might extend your enjoyment of the stories through various activities.
Click on "My Books" to read detailed reviews of each book.

Then click on each individual book title for more: author remarks, suggestions for classroom application, relevant photos, and honors and awards.

Finally, go to "About Me" for a brief profile and more photos.

I hope your visit is fun and interesting. If you have any questions or comments about the books or my writing, please feel free to contact me using the form on this site.

ENJOY!
You'll find "a feast of food, fiction, folderol and chewy culinary verse," with a special focus on food-related literature (mostly picture books), in the form of reviews, interviews, photo essays, author/illustrator recipes, and poetry. Also on the menu: cookbook reviews, Cool Things roundups, and artist/illustrator profiles.

No reservations are required; we'll always save a place for you at the table, so bring your bibs, a good appetite, and stop by to visit often!
To Whet Your Appetite for DUMPLING SOUP: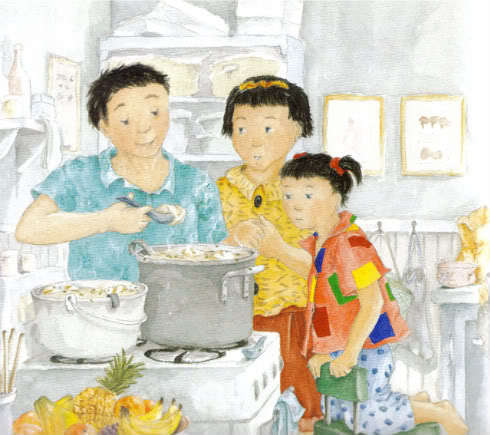 "This picture book set in Hawaii tells of seven-year-old Marisa's attempt to make dumplings for her extended family's New Year's Eve party . . . A lively celebration of setting, tradition, and the rich diversity of a loving family." -- ALA Booklist

"A thoroughly enjoyable celebration of family warmth and diverse traditions, illustrated with cheery watercolors." -- Ellen Fader, Horn Book Magazine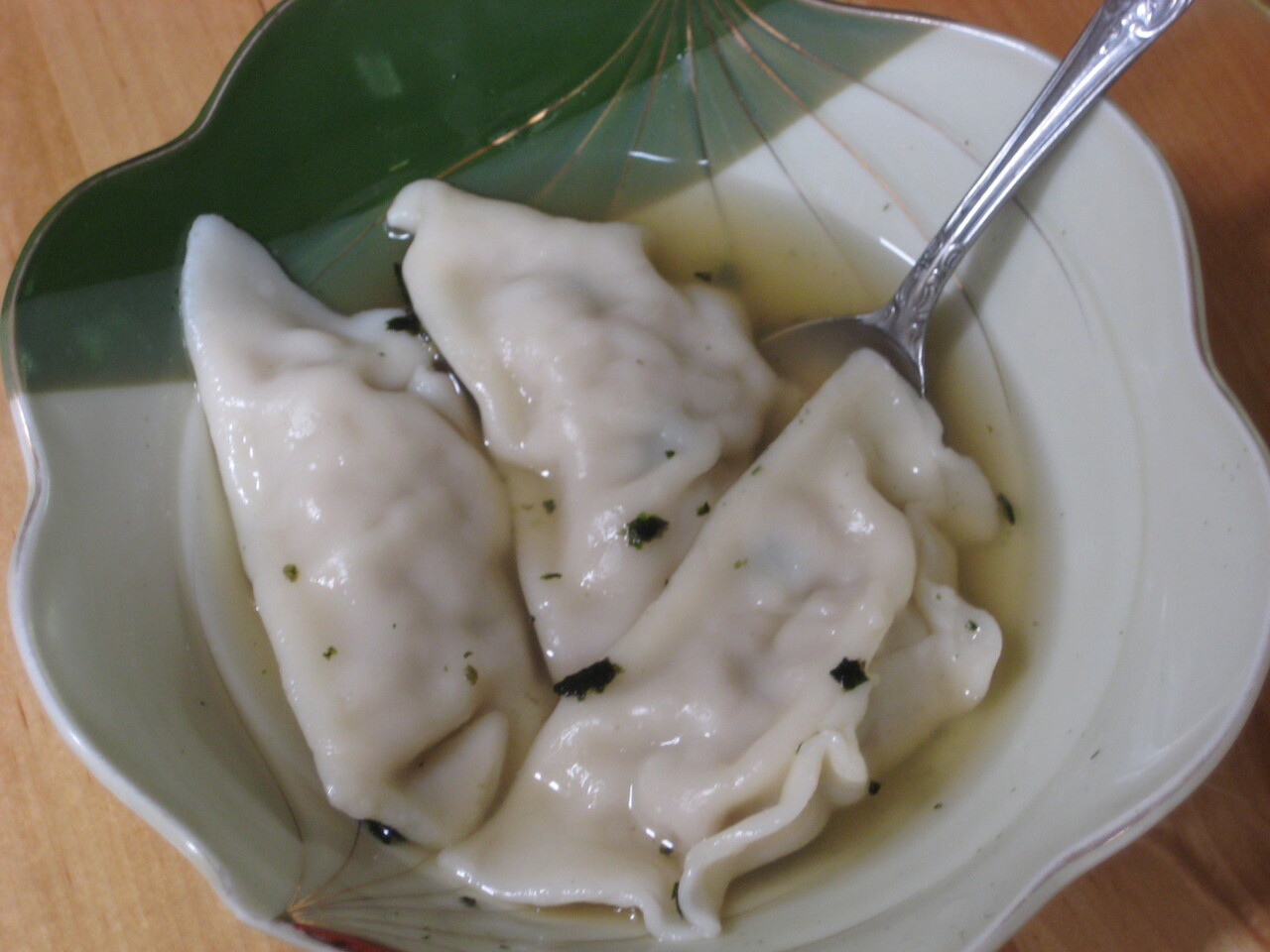 YANG FAMILY DUMPLING SOUP RECIPE

For the dumplings:

2 pounds lean ground beef
1 pound ground pork
4 packages bean sprouts
2 medium-sized won bok cabbages
1 pint kimchi (more if desired)
2 blocks tofu
3 stalks green onions, chopped
3 eggs
1 l/2 T sesame seed oil
3 T vegetable oil
1 tsp black pepper
3 cloves garlic, minced
1 T grated ginger
3/4 c soy sauce
1 T sugar
4 packages wonton wrappers

For the soup:

2-4 quarts chicken broth
2 pounds white chicken breast meat, cooked and chopped into 1-inch pieces
green onions as desired for garnish


1. Saute ground beef and pork, lightly seasoning it with salt and pepper. Drain off excess oil.

2. Parboil bean sprouts, then chop them coarsely and squeeze out excess water.

3. Parboil won bok cabbages, then chop them finely and squeeze out excess water.

4. Drain kimchi, chop it finely, and squeeze out liquid.

5. Squeeze out excess water from tofu.

6. In a large bowl, combine all dumpling ingredients except wonton wrappers, and mix thoroughly. Let stand in refrigerator for 1-2 hours.

7. Wrap about 1 l/2 tablespoons filling in wonton wrapper. With fingertips, lightly wet edges with water. Firmly pinch edges. Repeat till all filling has been used.

8. Place dumplings in slightly salted boiling water, and cook gently for about 10 minutes. Drain,then run cold water over cooked dumplings to avoid sticking.

9. In a large soup pot, add cooked chicken meat to broth, and heat. Add dumplings. Garnish with chopped green onions.

Yield: about 100 dumplings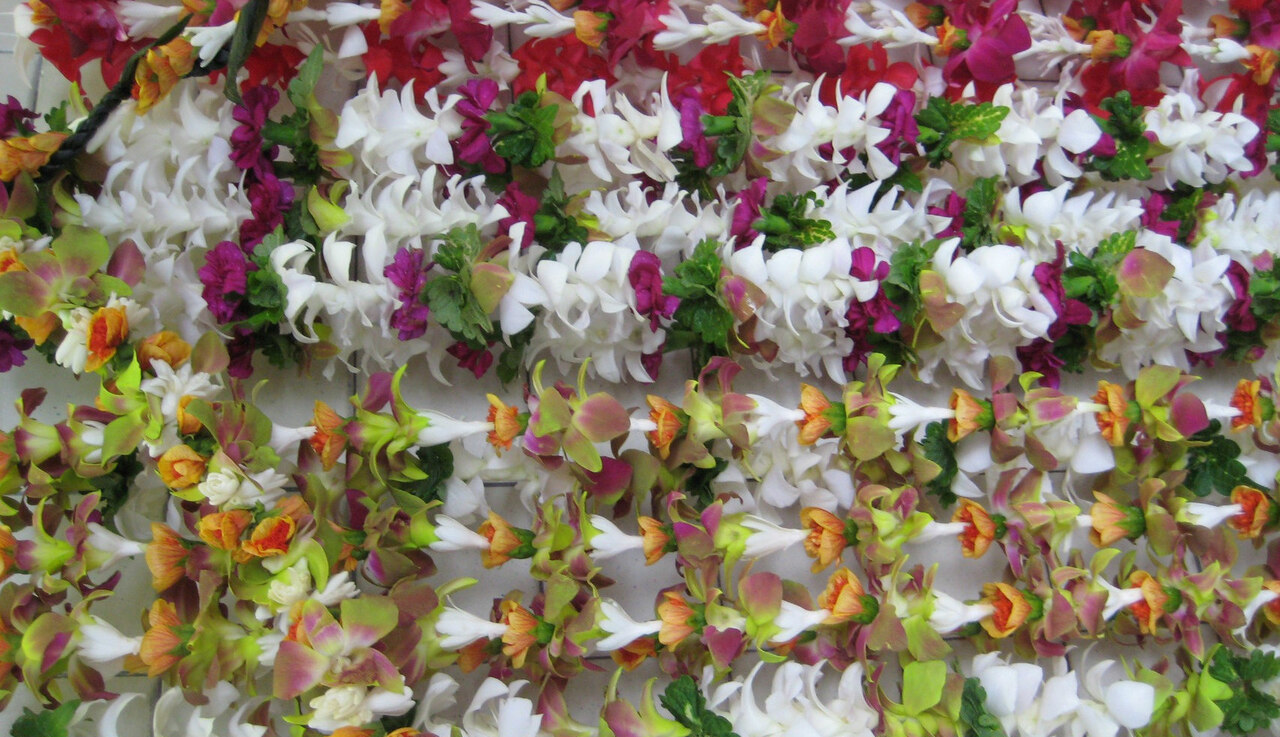 All website content copyright © 2005-2023 Jama Kim Rattigan, and should not be reproduced in any form without permission. All rights reserved.